This might not be my favorite season of the year because for me it's my "allergy season." But regardless, it's my well-wished season because it's the only way out from Winter. Today, I had a photoshoot session with two of my most favorite girls in town – Elvie and Leah. I had to be dressed up too so that I could also partake in the shoot, hahaha. As always we had so much fun together. These girls are so fun to be around with!
To make a long story short, today I'm sharing this Asymmetrical Hem Belted Coat that I paired with this Elasticized Waist Skinny Jeans. I accessorized it with this very cute Trapezoid Faux Leather Satchel by T-Shirt & Jeans.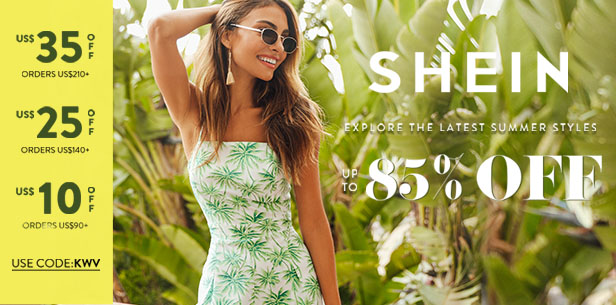 Explore the latest summer styles
up to 85% off

Get $10 off orders $90+
Get $25 off orders $140+
Get $35 off orders $210+

Code: KWV

New season new fashion

Shop your best outfit with the strongest discount

This coat is very comfortable. At first, I thought this is going to be heavy because it looks thicker on the picture. Surprisingly, it's not! Actually, this coat is very light. The material is soft and not so thick. By the way, I'm wearing the Extra-Small (XS) size and it's perfect! I don't think it runs big or runs small. The fitting is true to size and I'm happy with it.
DESCRIPTION:
Type: Coat
Color: Ginger
Composition: 95% Polyester, 5% Spandex
Collar: V-Neck
Style: Elegant
Length: Regular
Season: Spring
Pattern Type: Plain
Belt: Yes
Fabric: Fabric is very stretchy
Sleeve Length: Long Sleeve
Details: Belted, asymmetrical, wrap
Fit Type: Regular Fit
Hem Shaped: Asymmetrical
Elasticized Waist Skinny Pants:
The length of these pants is a little too long for me. I had to cut about one inch to get the right length. I'm only 4 foot and 11 inches so I don't need long pants. Is there anyone else who can relate to this? Okay, let's proceed to how comfortable these pants are. Actually, I love it! It's a little stretchy and comfortable. I'm wearing the Extra-Small (2) size.
DESCRIPTION:
Fit Type: Skinny
Color: Black
Composition: 70% Cotton, 23% Nylon, and 7% Spandex
Style: Casual, Basics
Pattern Type: Plain
Closure Type: Elastic Waist
Waist Type: High Waist
Length: Crop
//pagead2.googlesyndication.com/pagead/js/adsbygoogle.js
(adsbygoogle = window.adsbygoogle || []).push({});
SHOP THE LOOK
Follow Me On
//pagead2.googlesyndication.com/pagead/js/adsbygoogle.js
(adsbygoogle = window.adsbygoogle || []).push({});